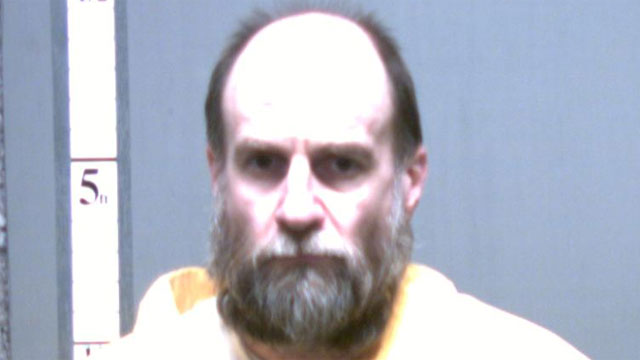 The following photo of death row inmate Steven Hayes was provided by the Department of Corrections.
NEW HAVEN, CT (AP) -
A Connecticut inmate awaiting execution for his role in the killings of a woman and her two daughters says he is refusing to eat prison food that he believes is not kosher.
Steven Hayes sued the Department of Correction in August, alleging it would not serve him a kosher diet. He says the system is forcing him to "starve or go against God."
Hayes and another man were sentenced to die for the killings during a July 2007 home invasion in Cheshire.
In a handwritten amended complaint made public Wednesday, Hayes says he hasn't eaten any nonkosher food since Aug. 24, and now weighs less than 120 pounds. State prison documents show the 5-foot-7 Hayes weighed 170 pounds in 2007.
The department offers kosher food, but Hayes contends it isn't kosher because of cross-contamination.
Copyright 2014 The Associated Press. All rights reserved. This material may not be published, broadcast, rewritten or redistributed.