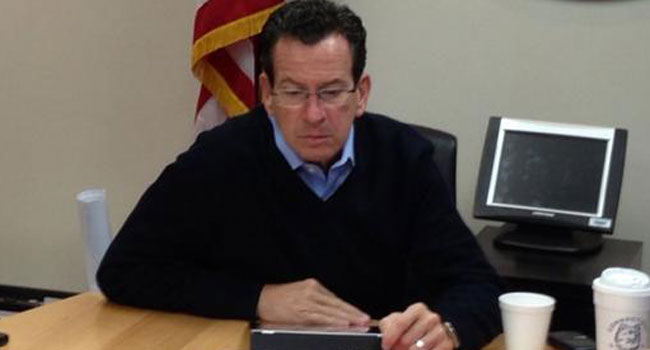 HARTFORD, CT (AP) -
Gov. Dannel P. Malloy is downplaying the mid-year spending cuts he's making, predicting Connecticut will end this fiscal year on June 30 with a surplus.
Due to changes in anticipated state revenues, the Democrat must come up with about $100 million in savings in order to avoid a deficit. Malloy's budget-cutting plan is expected to be announced sometime this week.
Malloy said Wednesday his Democratic administration will make "minor adjustments," ranging from 1 to 5 percent in some, but not all, parts of the approximate $20 billion budget.
Malloy said such adjustments are made regularly, depending on changes in state income and expenditures.
Republican lawmakers contend the budget is more troubled than Malloy is acknowledging and warn tax increases might be proposed to balance next year's budget. Malloy denies it.
Copyright 2014 The Associated Press. All rights reserved. This material may not be published, broadcast, rewritten or redistributed.