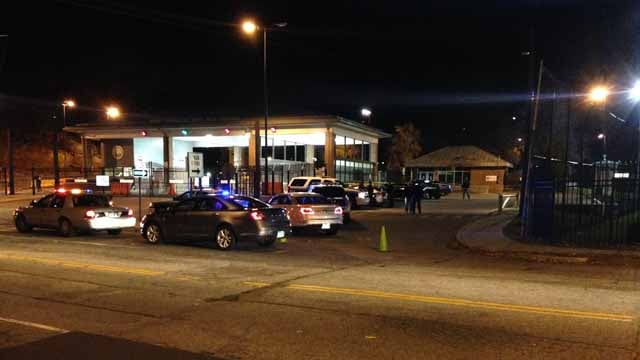 NEW HAVEN, CT (AP) -
A man accused of assaulting two guards at a Navy submarine base in Connecticut has been indicted by a federal grand jury.
Gary Ray Brunache is accused of lunging at one of the Department of Defense police officers and stabbing one of them in the leg on Nov. 13. Authorities say the officers fired three shots at him but none of the bullets hit him.
Agents with the Naval Criminal Investigative Service say Brunache told them he walked about 15 miles from his home in Norwich to see his brother on the base in Groton and attacked the officers after they denied him entry.
His federal public defender hasn't returned a message left Monday seeking comment.
Copyright 2014 The Associated Press. All rights reserved. This material may not be published, broadcast, rewritten or redistributed.