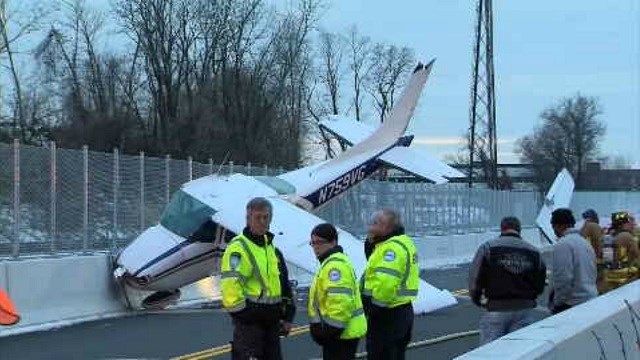 Plane crash in West Hartford remains under investigaion
WEST HARTFORD, CT (WFSB) -
A crash landing of a single-engine plane on Connecticut's bus-only roadway has caused some minor damage to the system four months before it's due to open.
Judd Everhart, a spokesman for the state Department of Transportation, says the only damage from the crash Saturday in West Hartford was to a section of a protective fence mounted on the concrete barrier that separates the busway from a railroad.
He says some fuel leaked from the plane.
Danny Hall, a 48-year-old roofing company owner from Torrington, walked away from the crash landing with only soreness in his back.
The $567 million bus-only corridor between Hartford and New Britain is nearing completion and is set to open in late March.
Copyright 2014 The Associated Press. All rights reserved. This material may not be published, broadcast, rewritten or redistributed.