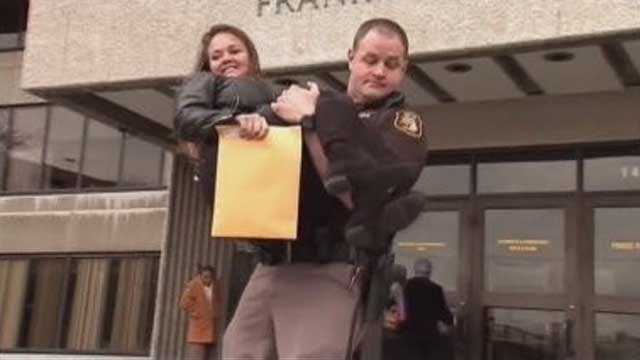 cop.jpg
DETROIT (CBS) -
A power outage forced people out of buildings, and one police officer carried a woman with Multiple Sclerosis out of a building because the elevators didn't work.
The outage happened in Detroit, MI on Tuesday morning and affected several government buildings and left parts of the city without working traffic lights.
City employees were forced to take the stairs because of no electricity and a Wayne County deputy saw the woman with Multiple Sclerosis in need of help at the Hall of Justice.
He carried the woman all the way to her car.
© 2014 CBS Interactive Inc. All Rights Reserved. This material may not be published, broadcast, rewritten, or redistributed. The Associated Press contributed to this report.