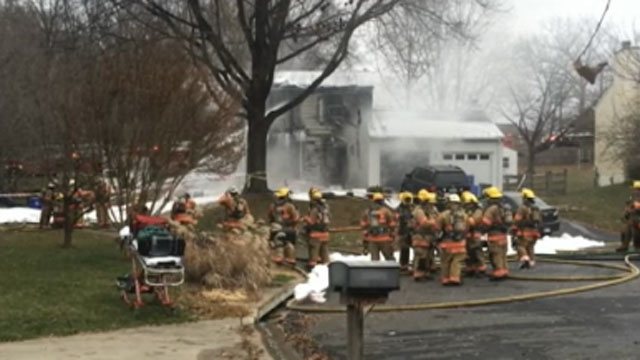 At least 3 killed after private jet crashes into Maryland home in the Washington DC suburbs on Monday morning.
The small jet has crashed into a house in Gaithersburg that ignited a fire that sent a large plume of smoke into the sky.
Fire officials said several other homes were damaged as fire from the crash site spread.
The plane, identified by the Federal Aviation Agency (FAA) as an Embraer EMB-500/Phenom 100 twin-engine jet that is capable of carrying six to eight people.
The crash happened less than one mile from the Montgomery County Airpark, and the house is in line with an airpark runway.
The FAA says the aircraft was on approach to Runway 14 at the airport when the accident occurred.
© 2014 CBS Interactive Inc. All Rights Reserved. This material may not be published, broadcast, rewritten, or redistributed.