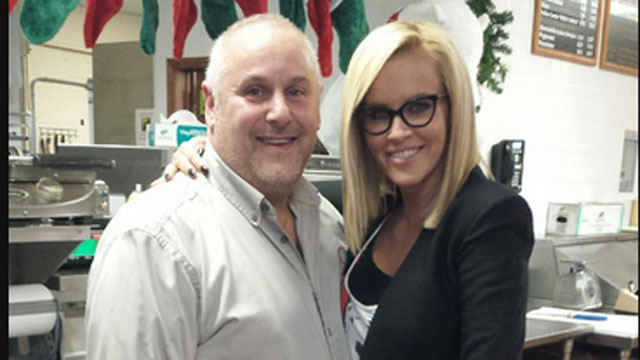 Owner Steve Katz poses for a photo with Jenny McCarthy who visited Nardelli's Grinder Shoppe.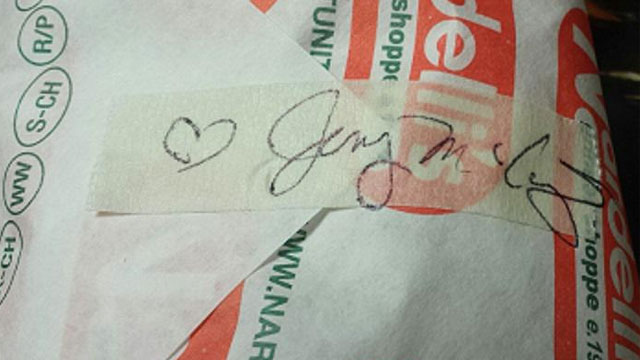 McCarthy signed a sub at Nardelli's Grinder Shoppe.
MIDDLETOWN, CT (WFSB) -
Jenny McCarthy made a visit to Connecticut this weekend.
McCarthy visited Nardelli's Grinder Shoppe on Saturday. A picture of the celebrity was posted on the restaurant's Twitter account on Monday with owner Steve Katz.
"She was beautiful," Katz said.
She also signed a sub for the company, which was posted on Twitter.
McCarthy was on her way to perform her all-female comedy show, Dirty, Sexy, Funny, at the Ridgefield Playhouse. She was filming her A&E show, Donnie loves Jenny, and stopped at the restaurant for lunch. As for what she ate, McCarthy enjoyed a turkey and ham grinder with coleslaw.
However, Katz said it is not the first celebrity visit. He said the governor came in the previous week.
Copyright 2014 WFSB (Meredith Corporation). All rights reserved.