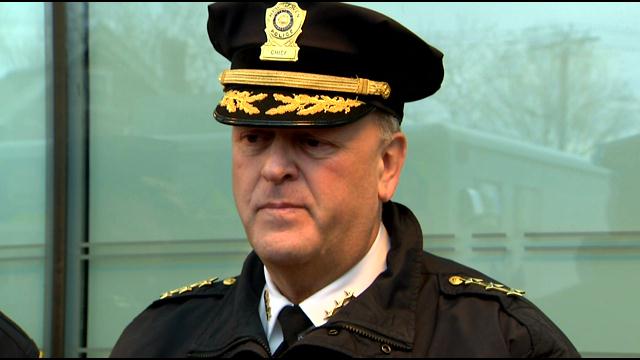 Dean Esserman speaks at news conference on Friday.
NEW HAVEN, CT (AP) -
New Haven officials are raising questions about Police Chief Dean Esserman's behavior during a confrontation with an usher at the Yale-Army football game in September.
The New Haven Register reports that city aldermen have forwarded a letter by a Yale professor describing Esserman's actions to city police commissioners for an investigation.
Yale epidemiology professor Dan Weinberger says the dispute happened at the Sept. 27 game at the Yale Bowl. He says Esserman threatened to "shut the whole game down" after an usher asked to see his tickets.
Weinberger says Esserman replied that he didn't need tickets because he was the police chief, verbally abused the usher and demanded the usher's supervisor remove the worker.
Esserman acknowledges that he acted inappropriately and says he apologized soon after the incident.
Information from: New Haven Register, http://www.nhregister.com
Copyright 2014 The Associated Press. All rights reserved. This material may not be published, broadcast, rewritten or redistributed.