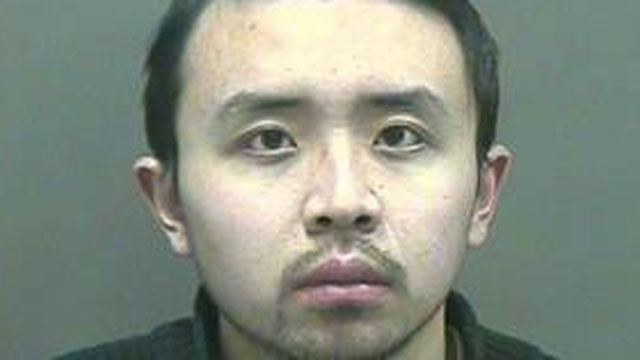 The following photo of William Dong was provided by the West Haven Police Department. Read more: http://www.wfsb.com/story/24132692/malloy-says-disastrous-situation-at-unh-campus-prevented#ixzz3MN1drnYz
NEW HAVEN, CT (AP) -
A Connecticut man who prompted a lockdown at the University of New Haven when he brought a semi-automatic rifle and other guns to campus has been sentenced to two years in prison.
William Dong, a former student at the school, was arrested Dec. 3, 2013, after a bystander alerted police. Authorities later found 2,700 rounds of ammunition and newspaper clippings about the Colorado theater shooting at Dong's home.
The New Haven Register reports that Dong received an eight-year sentence, which will be suspended after he serves two years. He pleaded guilty in October to weapons charges.
Dong also has pleaded guilty to a federal weapons charge. He faces sentencing in January in federal court.
Dong's attorney has said he had no intention of hurting anyone.
Information from: New Haven Register, http://www.nhregister.com
Copyright 2014 The Associated Press. All rights reserved. This material may not be published, broadcast, rewritten or redistributed.