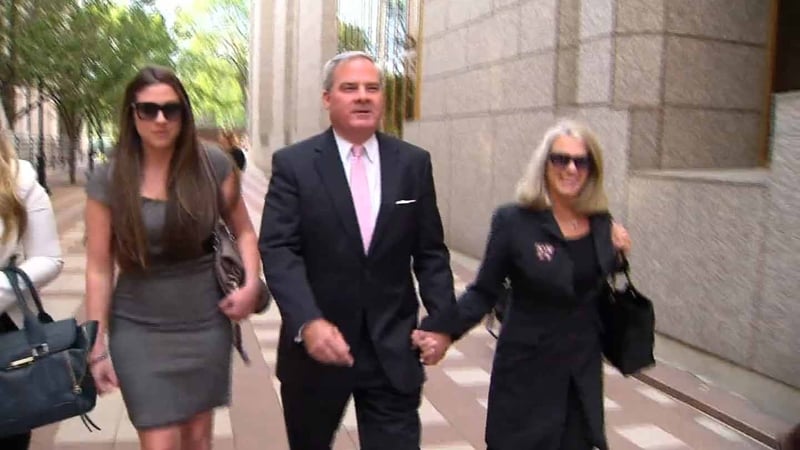 Former Gov. John Rowland was convicted on all counts in his conspiracy trial. (WFSB file photo)
A former Connecticut congressional candidate is seeking probation for her role in a scheme to set up a phony contract to hide the role ex-Gov. John G. Rowland played in her campaign.
Lisa Wilson-Foley and her husband, Brian Foley, pleaded guilty to federal charges in March.
Prosecutors say she, Foley and Rowland in 2011 conspired to hide Rowland's role in the campaign. Rowland was paid about $35,000 for the unsuccessful campaign.
She and her husband face up to a year in prison.
In a memo filed Monday, her lawyers said she should get probation based on her limited role in the conspiracy, her cooperation with prosecutors, and the relatively paltry amount of money involved.
She's scheduled to be sentenced Jan. 13.
Rowland faces up to three years for his part in the conspiracy.
Copyright 2014 The Associated Press. All rights reserved. This material may not be published, broadcast, rewritten or redistributed.