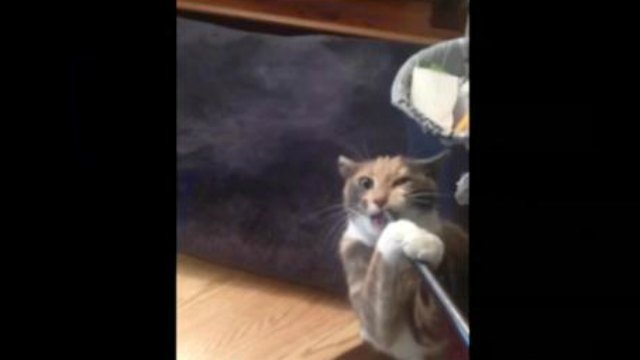 FALLS VILLAGE, CT (WFSB) -
WFSB viewers sent in two videos of pets doing funny things. One video features a cat playing with the vacuum while the other shows a dog that's a huge fan of one WFSB weather personality.
Earlier this summer Eyewitness News launched a brand-new series called It's Going Viral, where Scot Haney checks out all of the videos that are sent into the newsroom and picks some to showcase.
Cindy Kilmer, who is a WFSB weather watcher from Falls Village, sent in a video of her cat running toward the vacuum cleaner unlike most cats that run in the other direction.
Another video submitted to WFSB is of a dog named Chaz and it comes from Janice and Mark Lawson from Litchfield. They told Eyewitness News that every morning, when they ask Chaz if he wants to watch Haney do the weather, he has a very enthusiastic response.
Anyone with a video they'd like to see in Scot Haney's It's Going Viral segment, email Haney at
shaney@wfsb.com
. To see other trending videos, click here.

Copyright 2014 WFSB (Meredith Corporation). All rights reserved.