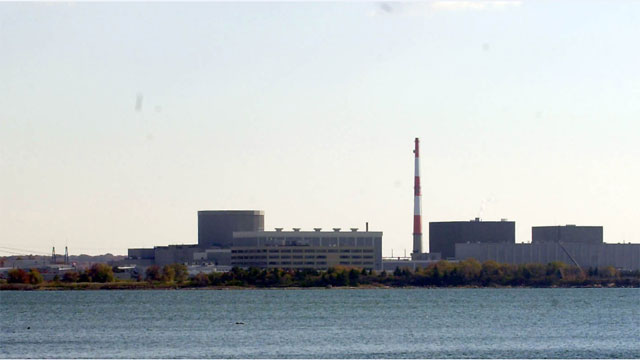 WATERFORD, CT (AP) -
The Nuclear Regulatory Commission has notified the Millstone Power Station that more inspections and oversight are possible after a Nov. 24 inspection found problems related to unspecified safety issues.
The Day of New London reports that one finding related to security requirements at Millstone, which is owned by Dominion Resources Inc., was of "very low" safety significance and the other of "greater than very low" significance.
The issues are related to security systems and procedures not subject to public disclosure.
Spokesmen for the NRC and Millstone said Tuesday the problems were corrected immediately.
The findings are the latest safety and security problems the NRC has found at Millstone over the past year. Bill Sheehan, head of the citizens' panel that oversees safety-related issues, said there may be a systemic problem.
Information from: The Day, http://www.theday.com
Copyright 2015 The Associated Press. All rights reserved. This material may not be published, broadcast, rewritten or redistributed.