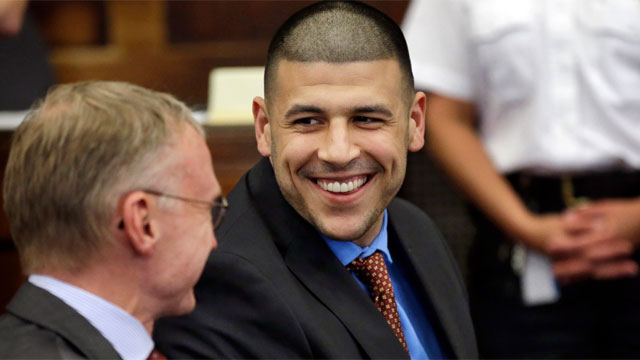 FALL RIVER, MA (AP) -
Massachusetts Gov. Charlie Baker is clarifying the status of acting Bristol District Attorney Thomas Quinn, whose office is prosecuting the murder trial of former New England Patriots star Aaron Hernandez.
Quinn was appointed to the post in the final days of Gov. Deval Patrick's administration.
Baker, who took office last Thursday, quickly moved to put a hold on late appointments by Patrick, citing a state law that allows new governors to rescind appointments made with 15 days of a previous governor leaving office.
Secretary of State William Galvin's office received a letter on Wednesday in which the governor's legal counsel indicated that it was not Baker's intention to remove Quinn.
The administration continues to insist, however, that Quinn's appointment by Patrick was temporary and Baker could remove him in the future.
Copyright 2015 The Associated Press. All rights reserved. This material may not be published, broadcast, rewritten or redistributed.