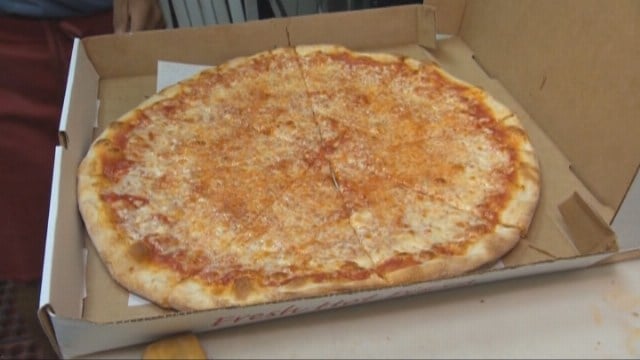 Pizza could be linked to risky behaviors, lack of sleep
(CBS) -
A new warning is being issued for young people regarding one of their favorite foods.
A national report on adolescents and sleep says teenagers who have trouble falling and staying asleep, may be more prone to binge drinking, substance abuse and risky sexual behavior later on.
Researchers say overtiredness in childhood can predict eventual problems and that parents should monitor sleep habits.
New data from researchers in California indicates that parents who refuse vaccines for their children tend to live in the same geographic areas.
Some doctors are concerned that measles and whopping cough --diseases once eradicated in the United States -- now appear to be on the upswing.
And a new study suggests it may be time to serve children and teenagers less pizza.
Researchers in Chicago linked frequent pizza eating to higher levels of saturated fat and salt and recommended that pizza -- especially from fast food chains --be limited.
© 2015 CBS Interactive Inc. All Rights Reserved.