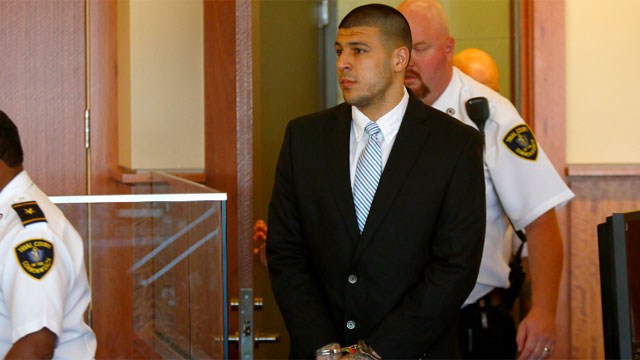 FALL RIVER, MA (AP) -
A jury could be seated in the Massachusetts murder trial of former New England Patriots star tight end Aaron Hernandez.
Bristol County Superior Court Judge Susan Garsh has settled on a pool of 53 potential jurors who made it through screening for biases and hardships.
Prosecutors and the defense are expected to be allowed Monday to excuse up to 18 people each from the pool without a reason.
Eighteen people must be seated on the jury, which will include six alternates.
If both sides use all 18 of their challenges, there will not be enough jurors. The judge will then return to the slow process of questioning individual jurors to weed out those with biases or other valid reasons not to serve.
Opening statements could be given Tuesday.
Copyright 2015 The Associated Press. All rights reserved. This material may not be published, broadcast, rewritten or redistributed.