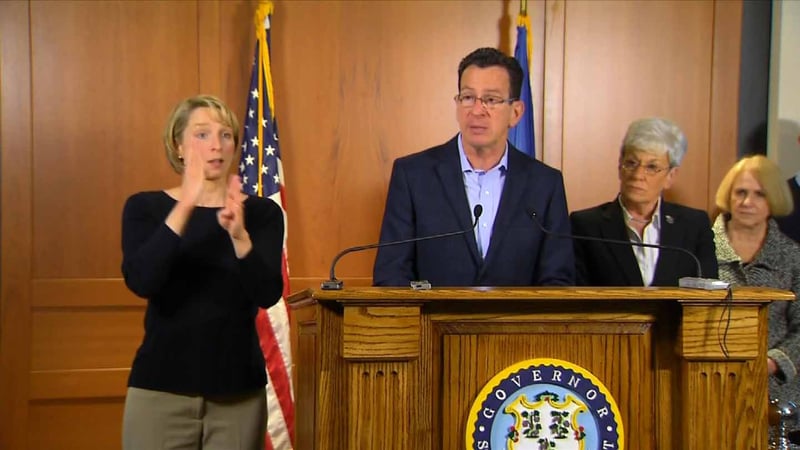 Gov. Dannel Malloy held a news conference Monday morning in advance of the blizzard. (WFSB photo)
HARTFORD, CT (WFSB) -
At a 10 a.m. news conference in Hartford, Gov. Dannel Malloy announced a travel ban beginning at 9 p.m. Monday.
He said the entire fleet of 600 Department of Transportation crews will be active. His office has been coordinating with local public works departments.
"This afternoon, please get off the roads as early as possible," Malloy said. "If you can leave work early or work from home, please do so."
He said the state has been through this before.
"[We're working with] Connecticut's Department of Homeland Security very closely and monitoring the state's response," Malloy said. "They are participating in national conference calls to get the latest information on the storm and will continue to send updates to towns and cities."
As for state workers, Malloy said they will have a normal day.
In terms of utilities, out-of-state crews have been hired to help with any potential power outages.
Malloy planned to update the media again during a second news conference at 5 p.m.
Copyright 2015 WFSB (Meredith Corporation). All rights reserved.