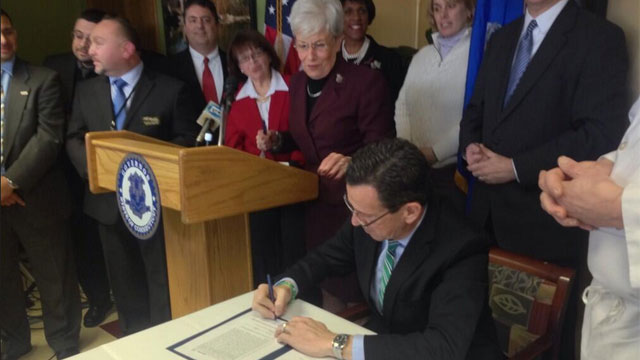 HARTFORD, CT (AP) -
Gov. Dannel P. Malloy is giving Connecticut taxpayers a little more time to pay their local property taxes.
Given the two winter storms that have hit the state, Malloy signed an executive order on Monday which extended the deadline for those who pay their taxes on a semi-annual or quarterly basis from Feb. 1 to Feb. 3.
Malloy said the extra time will help residents avoid accumulating interest fees.
Monday's storm forced some town and city halls to close, including Stonington Town Hall. First Selectman George Crouse said Monday normally would have been a busy day for tax collections.
Malloy also authorized the commissioner of Connecticut's Department of Revenue Services to grant a similar extension for several other tax filings, including monthly, quarterly and annual sales and use taxes.
Copyright 2015 The Associated Press. All rights reserved. This material may not be published, broadcast, rewritten or redistributed.