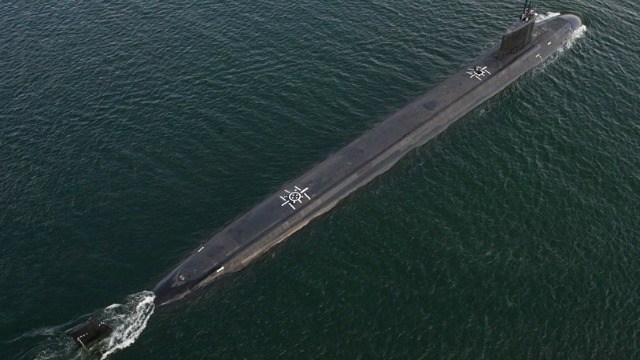 USS North Dakota (Naval Submarine Base New London Facebook page)
BISMARCK, N.D. (AP) -
The senior enlisted sailor on a Navy attack submarine named for North Dakota says the sub could be deployed within two months.
Construction of the $2.6 billion USS North Dakota began in March 2009. It was commissioned in late October at a Navy base in Connecticut.
Master Chief Petty Officer Tim Preabt told North Dakota lawmakers Monday that the sub has been out to sea for about six months of testing, and has performed well.
The 377-foot-long submarine with a crew of nearly 150 can launch cruise missiles, deliver special forces and carry out surveillance. It is the first Navy vessel in a century to carry the name North Dakota. Preabt says the sub "will reap any threats from the deep."
Copyright 2015 The Associated Press. All rights reserved. This material may not be published, broadcast, rewritten or redistributed.