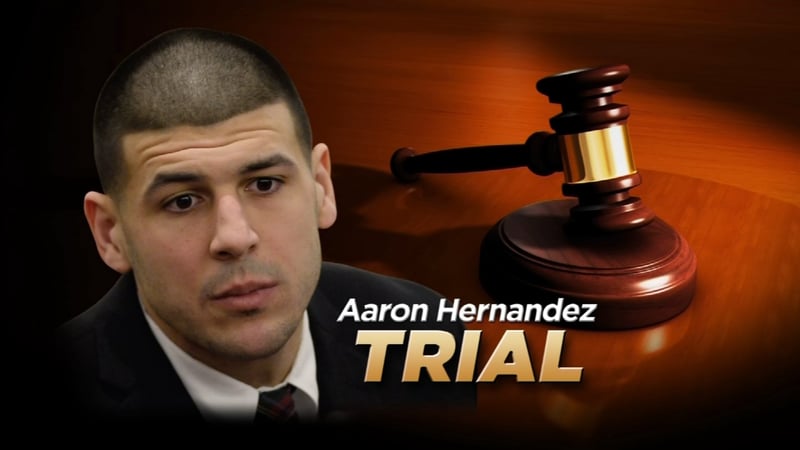 FALL RIVER, MA (AP) -
The murder trial of former New England Patriots player Aaron Hernandez is resuming after taking a day off.
The trial picks up again Tuesday after an unspecified scheduling issue canceled Monday's session.
Hernandez is accused of the June 17, 2013, killing of semi-professional football player Odin Lloyd, who was dating his fiancée's sister.
Prosecutors spent much of last week focusing on the days leading up to the killing, including June 15, the night Hernandez went with Lloyd and another man to a Boston nightclub. Prosecutors have said Hernandez left the club angry and went to get a gun in his car.
An employee from gun manufacturer Glock also testified that he believed surveillance video showed Hernandez holding a Glock in his hand less than 10 minutes after the killing.
Copyright 2015 The Associated Press. All rights reserved. This material may not be published, broadcast, rewritten or redistributed.