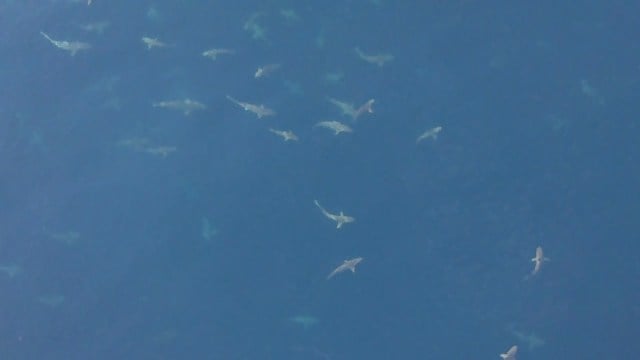 (CNN photo)
GRAND ISLE, LA (CNN) -
A shark frenzy was caught on video over the weekend.
The aerial footage showed hundreds of sharks returning to waters off the coast of Louisiana, near Grand Isle.
Experts said the sharks are heading north after migrating south for the winter.
They said the sharks follow other fish at the move into warmer water.
© 2015 Cable News Network.Turner Broadcasting System, Inc. All Rights Reserved.