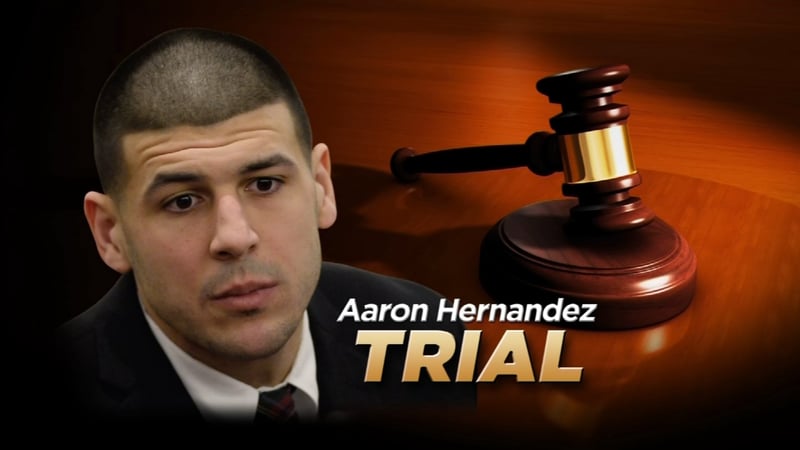 FALL RIVER, MA (AP) -
Testimony has resumed in the murder trial of former New England Patriots player Aaron Hernandez after the judge received another note from a juror.
Superior Court Judge Susan Garsh began Tuesday's session by calling Hernandez, his lawyers and prosecutors up to the bench to privately discuss the note. She did not say what it was about.
Jurors have sent several notes during the 2-month-long trial, and many have resulted in scheduling changes. A few have preceded jurors being dismissed from the case.
Hernandez has pleaded not guilty to murder in the June 2013 killing of Odin Lloyd, who was dating the sister of Hernandez's fiancee.
Special Agent Eric Perry resumed his testimony about maps he made using data pulled off cellphones owned by Lloyd and others surrounding the case.
Copyright 2015 The Associated Press. All rights reserved. This material may not be published, broadcast, rewritten or redistributed.