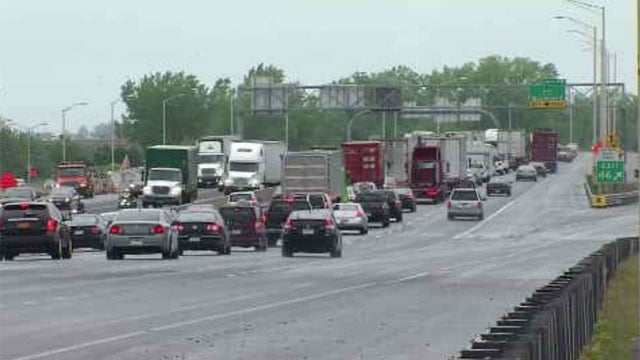 Malloy forms transportation panel to review funding options (WFSB)
HARTFORD, CT (AP) -
Gov. Dannel P. Malloy has formed a nonpartisan working group that will spend the next several months coming up with options to fund his proposed 30-year, $100 billion overhaul of Connecticut's transportation system.
The Democrat said Tuesday his new Governor's Transportation Finance Panel will recommend some financing options to him by the end of the summer.
That means the group's work will finish after the General Assembly's scheduled adjournment in June. Malloy said in the meantime he hopes lawmakers approve his five-year, $2.8 billion plan to begin planning, engineering and design work for some key highway and rail projects.
He said it's up to lawmakers if they want to proceed with legislation that could lead to electronic highway tolls.
He said tolls would only generate a third of what's needed.
Copyright 2015 The Associated Press. All rights reserved. This material may not be published, broadcast, rewritten or redistributed.