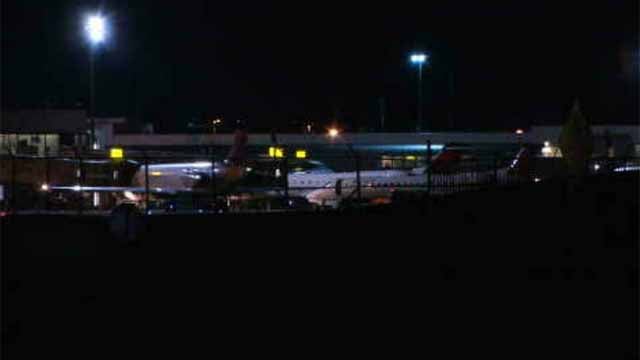 Flight diverted to Connecticut for unknown emergency (WFSB)
WINDSOR LOCKS, CT (AP) -
Connecticut officials say an emergency aboard a Republic Airways flight from New Jersey to Vermont forced the plane to be diverted to Bradley International Airport north of Hartford.
The flight from Newark Liberty International Airport to Burlington International Airport landed without incident at Bradley Thursday evening. No injuries were reported.
Details of the problem haven't been released. A spokesman for Republic Airways didn't return messages seeking comment.
Bradley officials say they shut down the airport for a short time as the plane landed and authorities investigated. The airport has reopened.
Passengers on the plan were brought to Bradley's terminal. No other information was available.
Copyright 2015 The Associated Press. All rights reserved. This material may not be published, broadcast, rewritten or redistributed.