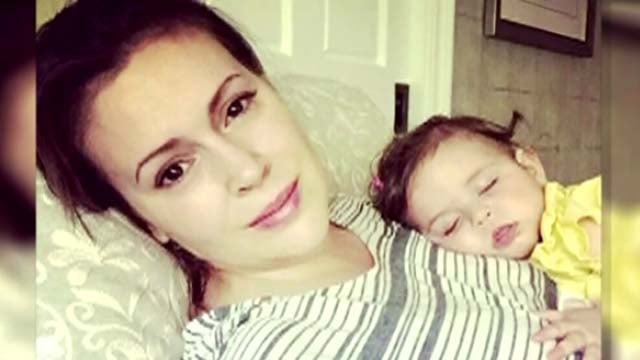 Actress Alyssa Milano has breast milk thrown out at airport (CBS News)
(CBS) -
Actress Alyssa Milano is slamming one of the world's busiest airports after she said they threw out her breast milk.
She has taken to social media before to discuss breast feeding, but a recent post went viral.
She said airport security forced her to throw out her pumped breast milk.
In a tweet, Milano said "Heathrow Airport just took my pumped breast milk away. 10 ounces. Gone. Not okay."
Moms all over the world responded to her post, outraged that this would happen.
Because the baby was not with her, the airline wrote back to her and said the government requires all liquids in carry-ons to follow the 100 milliliter rule, which is just over 3 ounces.
She said she would have been happy to move the milk into separate containers but it was thrown away before that could be discussed.
In a statement, Milano said "It's not the fault of the security in the airport; they're following orders to keep us all safe. But I do feel it is a policy that needs thoughtful reconsideration. I'm glad this has started a dialogue."
© 2015 CBS Interactive Inc. All Rights Reserved. This material may not be published, broadcast, rewritten, or redistributed.