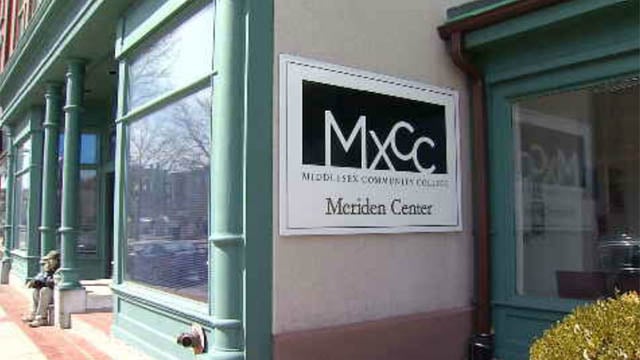 Meriden campus of Middlesex Community College set to close (WFSB)
MERIDEN, CT (AP) -
The Connecticut House of Representatives is siding with the Senate in blocking efforts to close a community college branch in Meriden without notice.
But unlike last week's vote in the Senate, where there was strong support from Republicans, many GOP House members expressed concern about the precedent set by the bill.
Under the proposal, the Board of Regents cannot close the Meriden campus of Middlesex Community College, an associated manufacturing program or any campuses and manufacturing programs it oversees without legislative approval.
Democratic Rep. Roberta Willis called it "unfortunate" the bill was necessary. But she said lawmakers must send a message to the Board of Regents, which is expected to meet Wednesday to discuss the situation.
The board closed the campus in response to Gov. Dannel P. Malloy's proposed budget.
Copyright 2015 The Associated Press. All rights reserved. This material may not be published, broadcast, rewritten or redistributed.