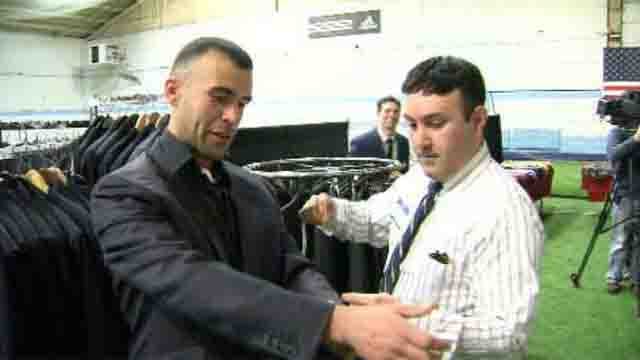 Non-profit provides new suits to veterans (WFSB)
HAMDEN, CT (WFSB) -
A local non-profit is on a mission to gather professional attire to help veterans get a leg up on job interviews.
The "Save-A-Suit" event fitted more than 100 young veterans with free suits in Hamden on Wednesday.
Quinnipiac Senior Matt Bolton served in the Navy for five years and said getting a new suit will give him the confidence he needs to go after his dream.
"This definitely helps...it gives us an edge in looking professional and meeting the needs of the workforce," Bolton said.
Anyone looking to donate a suit can click here for more information.
Copyright 2015 WFSB (Meredith Corporation). All rights reserved.