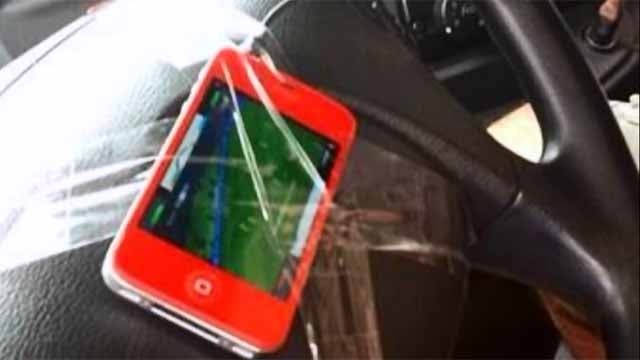 Trucker cited for taping cell phone to steering wheel (CNN)
(CNN) -
There's distracted driving and then there is another incident that gives a whole new meaning to the term "hands-free."
Nebraska State Troopers said a trucker taped his cell phone to his steering wheel to watch a soccer game streaming on the device.
A trooper stopped him when he noticed the driver had headphones on.
"You have not only the driver keeping... the CMV driver keeping in his own lane, and the 80,000 pounds that he's hauling and ensuring that he's driving safely, but also looking out for the cars that are maneuvering in and around him," said Lt. Dan Doggett.
The trooper issued a citation.
Records show the driver paid more than $200 in fines before continuing on the road.
© 2015 Cable News Network. Turner Broadcasting System, Inc. All Rights Reserved.