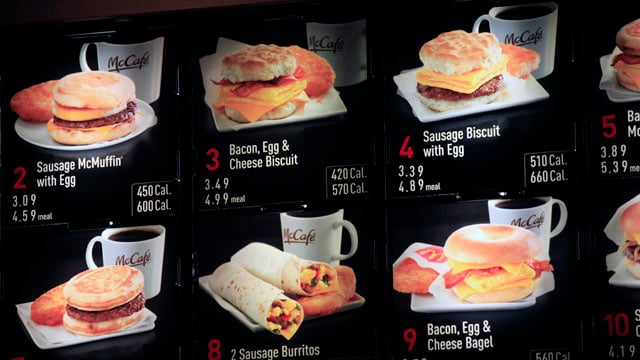 Items typically found on the McDonald's breakfast menu. (AP photo)
SAN DIEGO, CA (CBS) -
McDonald's is hoping customers love breakfast enough to eat it all day.
The fast food chain is testing out whether or not selling breakfast items past 10:30 a.m. would work.
It put nine morning foods and McCafe drinks on its menu for the entire day.
Right now, McDonald's said the testing is only being done in San Diego.
However, it said the expanded breakfast hours could eventually make their way to restaurants in other states.
© 2015 CBS Interactive Inc. All Rights Reserved.