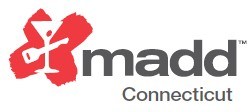 ROCKY HILL, CT (WFSB) -
Calling everyone to "Walk Like MADD".
MADD Connecticut is set to hold their annual signature walk on Saturday, May 2 at the Xfinity Theatre in Hartford CT. Registration begins at 8:30 a.m. and the walk itself will begin at 10:00 a.m.
WFSB's Susan Raff will serve as the emcee for the event.
According Madd CT, every dollar raised helps to support MADD's initiatives in CT that include their Campaign to Eliminate Drunk Driving. This year's walk is being held in memory of Jenna Marie Taylor who was killed by a drunk driver at the age of 22.Donovan Alden, who was killed by drunk driver on his way into work as an AMR Paramedic, will also be co-honored.
MADD, founded in 1980, seeks to stop drunk driving and to support the victims of this violent crime. They also strive to prevent underage drinking. MADD launched their Campaign to Eliminate Drunk Driving in 2006 and there are currently 18 states that require interlocks for all convicted drunk drivers.
For more information on the walk, click here.
Copyright 2015 WFSB (Meredith Corporation). All rights reserved.