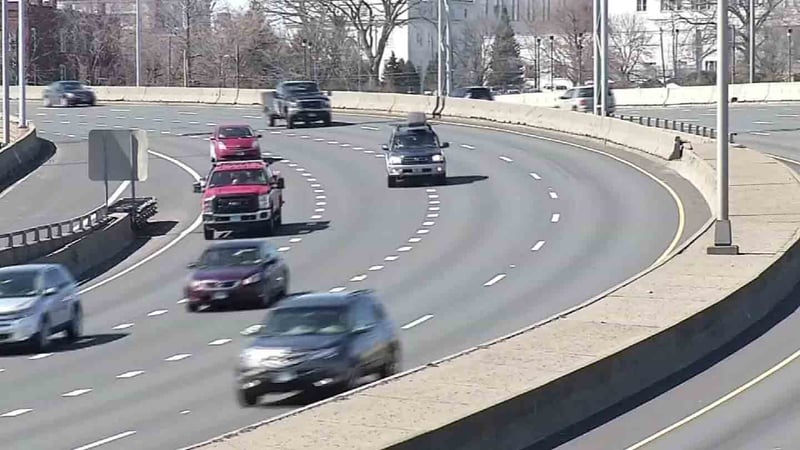 Gov. Dannel Malloy wants to revamp the I-84 viaduct in Hartford. (WFSB photo)
HARTFORD, CT (WFSB) -
Drivers looking to add input about the Interstate 84 project in Hartford will be able to ask questions and seek answers starting Monday.
The state Department of Transportation said it is inviting drivers to attend a "hands-on" open planning studio.
It's a six-day free event where people can drop to speak with planners and engineers.
Over the period, people will be able to look at 3D renderings and participate in presentation and discussion groups.
The DOT said it is evaluating the Hartford corridor with the help of the Federal Highway Administration, the Capitol Region Council of Governments and other local city and town agencies.
A number of options are being looked at to address efficiency and safety. They include environments for bicyclists and pedestrians.
The corridor is approximately two miles long; however, the project covers a total stretch of 4.3 miles when mainline and ramp bridges are considered.
The DOT said the structures for the corridor were designed in the 1960s for a 50-year timeframe.
The six day studio is Monday through Friday from 9 a.m. to 7 p.m. The last day is Saturday from 9 a.m. to 2 p.m.
It's happening at the Christ Church Cathedral Auditorium at 45 Church St. in downtown Hartford.
Copyright 2015 WFSB (Meredith Corporation). All rights reserved.