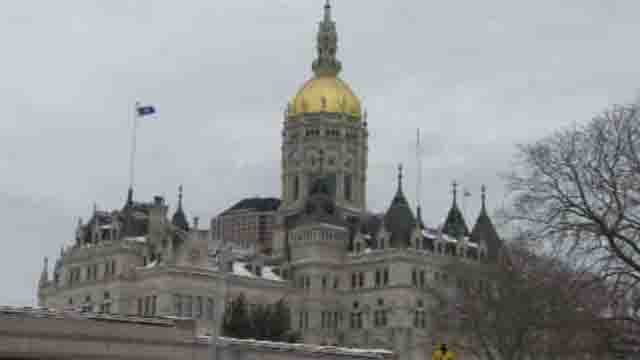 WFSB file photo
HARTFORD, CT (AP) -
Members of the General Assembly's budget-writing committee will be meeting to vote on the legislature's response to Gov. Dannel P. Malloy's proposed spending plan.
The Democratic controlled Appropriations Committee was scheduled to vote Monday on a two-year spending proposal. The committee faces a Thursday deadline to vote out bills. Meanwhile, the Finance Revenue and Bonding Committee has until May 1 to approve a revenue package.
Ultimately those proposals will become the basis for negotiations with Malloy, as both sides try to craft a final compromise two-year budget.
On Friday, the minority Republicans offered their own budget for consideration. The two-year, approximately $40 billion plan replenished many of Malloy's proposed spending cuts to human services and other programs. It relied on state employee givebacks to generate much of the needed revenue.
Copyright 2015 The Associated Press. All rights reserved. This material may not be published, broadcast, rewritten or redistributed.