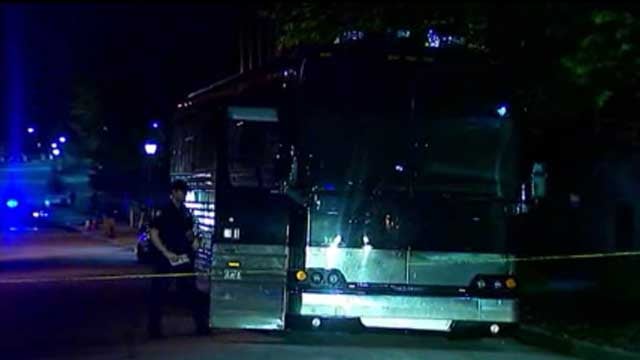 Lil Wayne's tour bus (CNN)
(CNN) -
Rapper Lil Wayne's tour bus was hit by gunfire early Sunday morning.
The bus was traveling on Interstate 285 near Interstate 75 in the Atlanta area.
Lil Wayne was in town for a show on Saturday night and was on the bus at the time the shots were fired.
No injuries were reported.
Witnesses said the gunfire came from two white vehicles, possible a corvette-style vehicle and an SUV.
© 2015 Cable News Network. Turner Broadcasting System, Inc. All Rights Reserved.