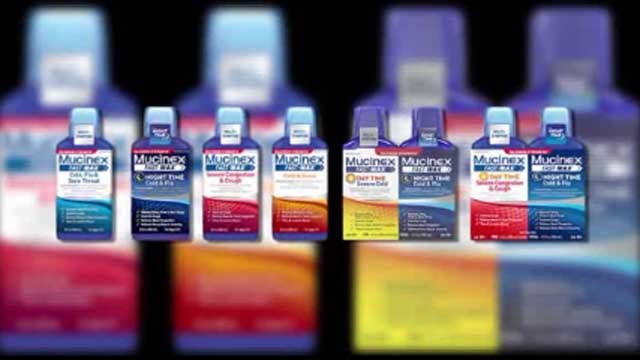 (CNN)
(CNN) -
Mucinex is voluntarily recalling some of its products.
The pharmaceutical company RB said the recall is because of possibly misleading labels.
The company said only Mucinex Fast-Max Liquid products are part of the voluntary recall.
Specifically, the company said it is concerned about the "night time cold and flu," "cold and sinus," "severe congestion and cough," and "cold, flu and sore throat" products.
The reason is that they may not have the correct drug facts label attached, although the company said that all of the products do correctly list the active ingredients.
RB said customers should throw the recalled products away, in sealed bags, and to be safe, mix it with things like kitty litter or coffee grounds.
Customers can contact Mucinex at 1-888-943-4215, or by clicking here.
© 2015 Cable News Network. Turner Broadcasting System, Inc. All Rights Reserved.