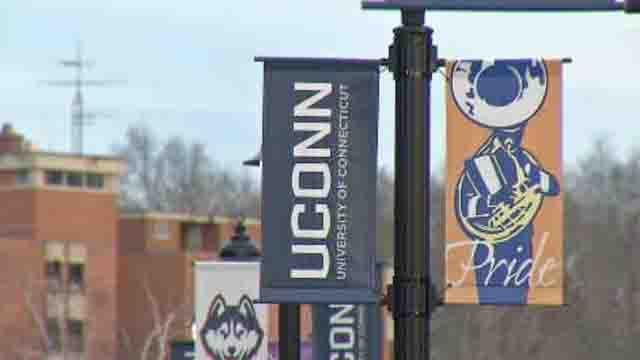 (WFSB file photo)
STORRS, CT (AP) -
UConn's Board of Trustees has approved a $115 million development plan to relocate its satellite campus in West Hartford to downtown Hartford.
The plan calls for renovating and building on to the old Hartford Times building on Prospect Street and restoring the historic front of the building. The school also plans to spend about $4 million to purchase another building on the same street.
About 2,300 students and 250 faculty members will work in Hartford. The school has a deal with nearby parking garages, and is in talks with Connecticut Transit about establishing a pass that would allow students to ride the bus for free during the school year.
Developers are to begin bidding on the project this summer.
Construction is scheduled to be completed by July 2017.
Copyright 2015 The Associated Press. All rights reserved. This material may not be published, broadcast, rewritten or redistributed.