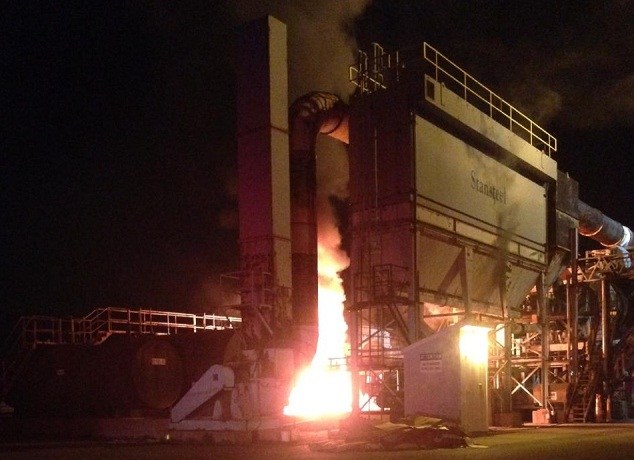 Crews battle overnight fire at Groton asphalt plan (iwitness)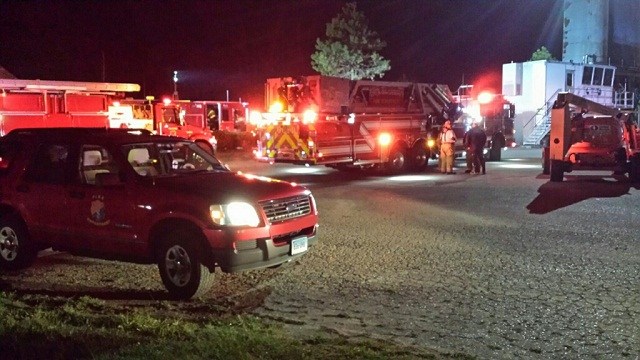 (iwitness)
GROTON, CT (WFSB) -
Firefighters from several departments in southeast Connecticut battled a two-alarm fire very early Saturday morning in Groton.
Flames broke out at the Tilcon Plant, which is an asphalt plant, at around 2 a.m. Saturday.
The plant is located on South Road in Groton, and fire officials said the flames reached three stories high, fueled by thousands of gallons of diesel fuel and tar products.
The state's Department of Energy and Environmental Protection is investigating the fire, along with state fire marshals.
Copyright 2015 WFSB (Meredith Corporation). All rights reserved.