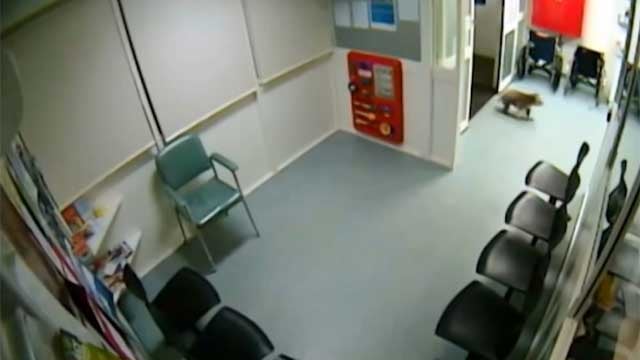 Security cameras at the Hamilton Base Hospital in Australia captured a koala strolling through the facility. (CBS)
(CBS) -
Security cameras at the Hamilton Base Hospital in Australia captured a koala strolling through the facility.
The koala went through the sliding doors and into the hospital's emergency department.
Then, the animal went past the triage station and checked out the waiting room before heading out the way he went in.
© 2015 CBS Interactive Inc. All Rights Reserved. This material may not be published, broadcast, rewritten, or redistributed.