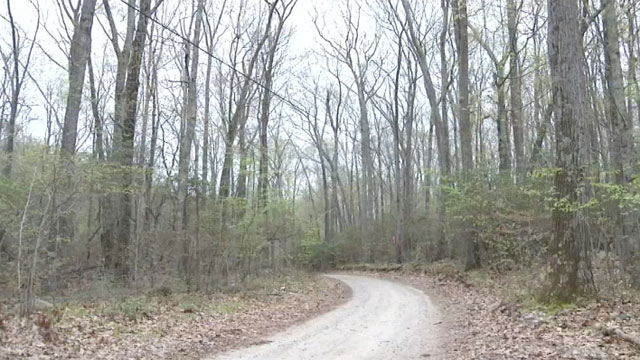 The cell tower is proposed to be built on this road in East Lyme. (WFSB)
EAST LYME, CT (WFSB) -
Homeowners in one East Lyme neighborhood plan are expected to pack a public hearing on Wednesday night over a proposed cell tower planned in their backyard.
AT&T wants to erect a temporary and a permanent cell tower on private property off Ancient Highway, which is a dirt road.
One organized group of neighbors are concerned the tower project is on a fast track without public input to the connecticut siting council.
"We have many many homes either adjacent to the property, abutting the property and the neighborhoods close to the property," Anne Santoro, who is against cell tower plan, said. "It's really about property rights a very complex set of property rights you're looking at right now, of easments of ownership rights into the road."
The concerned neighbors want town leaders to intervene in the utility's petition to find an alternative site for the tower. The meeting starts at 7 p.m. in East Lyme Town Hall.
For more information, click here.
Copyright 2015 WFSB (Meredith Corporation). All rights reserved.