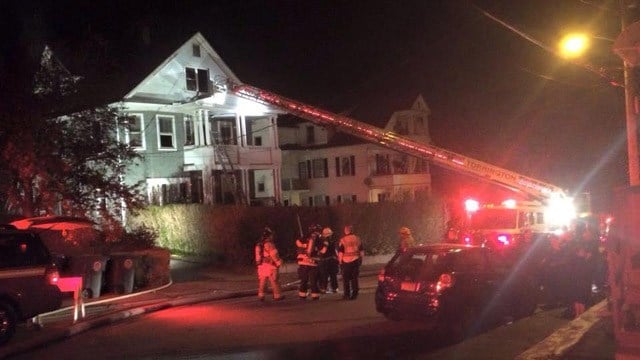 (Torrington Fire Department photo)
TORRINGTON, CT (AP) -
Eleven people managed to escape from a fire in a three-family home in Torrington.
Fire officials say the fire on Roosevelt Avenue began shortly after 11:30 p.m. on Thursday.
The flames spread from a kitchen on the second floor of the building to the third floor.
The American Red Cross says it is providing temporary shelter, food and clothes for nine residents, including three children.
Fire officials say the home was seriously damaged and left uninhabitable.
State police and the fire marshal are investigating what started the blaze.
Copyright 2015 The Associated Press. All rights reserved. This material may not be published, broadcast, rewritten or redistributed.