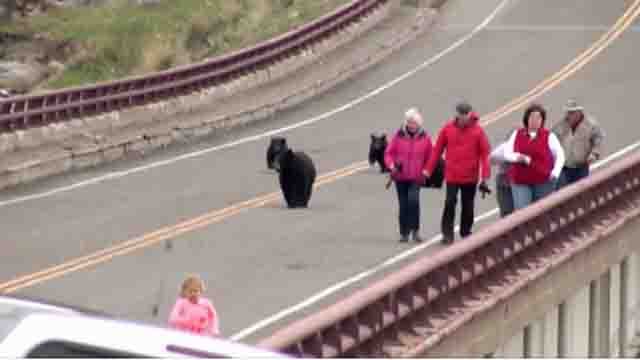 Family of black bears run after tourists. (CNN)
(CNN) -
A family of black bears gave some tourists a scare in Montana.
The wildlife watchers appeared to have gotten a little too close for comfort, and the mother bear and her cubs started running toward them.
The spectators seemed to make a few mistakes.
According to the Montana Fish, Wildlife and Parks Commission, tourists should stay at least 100 yards away from a bear.
It is never a good idea to run away, as it triggers a predator response.
© 2015 Cable News Network. Turner Broadcasting System, Inc. All Rights Reserved.