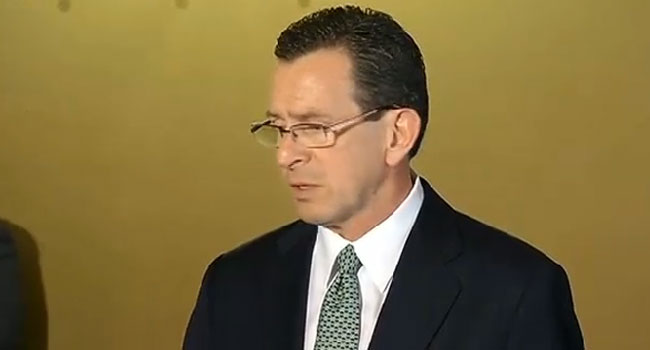 HARTFORD, CT (AP) -
Republican leaders of the General Assembly are voicing anger over comments made by Democratic Gov. Dannel P. Malloy, who said GOP opposition to part of his Second Chance Society legislation could be racist.
House Minority Leader Themis Klarides on Wednesday called it "shameful and vile" of Malloy to call people who disagree with him racist.
The governor was commenting on news releases issued by some Republican lawmakers, who've criticized a bill that would change the state's drug-free school zones, which impose higher penalties and often encompass entire urban areas.
Malloy said to treat people living in those cities differently is "patently unfair and ... if not racist in intent, is racist in its outcome."
Klarides, who stopped House debate, said she's "sick and tired of his name-calling and his bullying."
Copyright 2015 The Associated Press. All rights reserved. This material may not be published, broadcast, rewritten or redistributed.