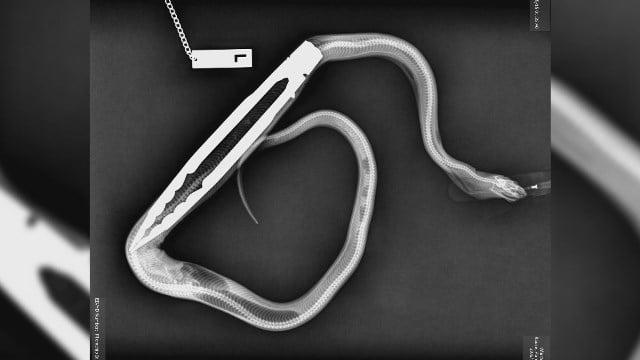 (CNN photo)
AUSTRALIA (CNN) -
A python in Australia had to be hospitalized for eating something that doesn't belong in its diet.
Its owner said he was using a set of barbecue tongs to feed "Winston" a rat.
Not only did Winston swallow the rat, he ate the tongs as well.
The object was clearly seen in the snake's x-ray.
The owner said Winston needed surgery to remove the tongs.
The surgeon said the reptile is now acting normally and drinking water again.
© 2015 Cable News Network.Turner Broadcasting System, Inc. All Rights Reserved.