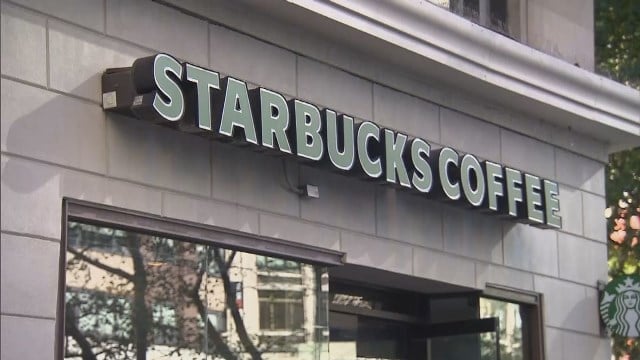 (CNN photo)
(CNN) -
Three months after announcing it would stop selling CDs at its coffeehouses, Starbucks announced a multi-year deal with Spotify.
The music-streaming service said it will provide music for all 7,000 company-owned Starbucks locations in the U.S.
Baristas will also get a premium Spotify subscription and will help serve as DJs in their stores, all through the Spotify app.
Customers will be able to suggest songs for the coffeehouse playlist.
The companies called it a "next-generation music ecosystem."
Customers will start hearing Spotify in locations this fall.
Locations in Canada and the United Kingdom will follow down the road.
© 2015 Cable News Network.Turner Broadcasting System, Inc. All Rights Reserved.