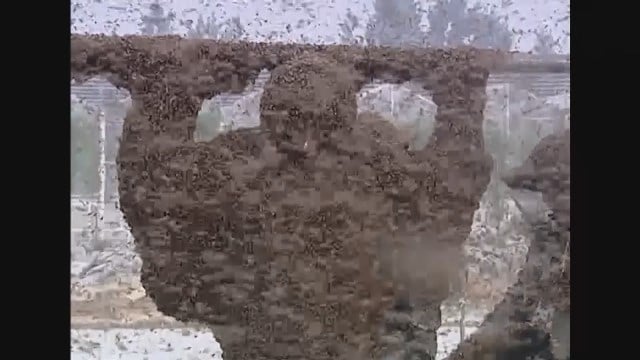 (CBS photo)
TAI'AN CITY, SHANDONG, CHINA (CBS) -
A beekeeper in China has broken the world record for carrying the heaviest weight of bees on a human body.
Gao Bingguo, from Tai'an City in Shandong province, covered himself in more than one million bees, weighing 240 pounds.
In the early hours of Monday morning, beekeepers began to coat Bingguo's body in honey to attract the first layers of queen bees, which were then followed by worker bees.
As the bees covered Bingguo's body, only his mouth and nose were left untouched so he could breathe.
Gao, 55, has been a beekeeper for more than thirty years.
After the bees were removed, Gao was helped into a hot bath, as a cure against the pain of bee stings.
A small ceremony was held later on with officials from the London-based "Carrying the Flag" World Records organization, who gave Gao a diploma.
© 2015 CBS Interactive Inc. All Rights Reserved.