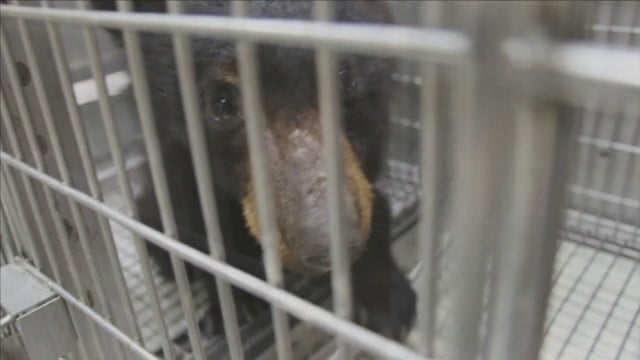 (CNN photo)
SALEM, OR (CNN) -
A small, starving bear cub found at a camp site in Oregon will likely be headed to a zoo.
Animal officials said the malnourished cub weighed only 25 pounds when campers found it just southeast of Salem over the weekend.
The campers said it was begging for food and showed no fear of humans.
The Oregon Department of Fish and Wildlife believes someone may have taken in the cub and then returned it to the wild.
It said it shows the dangers of taking animals from their habitats.
© 2015 Cable News Network.Turner Broadcasting System, Inc. All Rights Reserved.