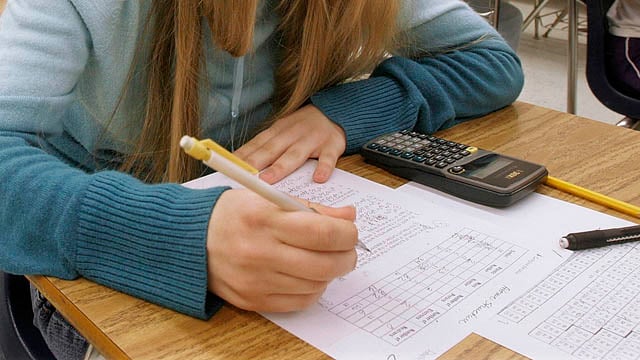 (AP photo)
HARTFORD, CT (AP) -
Connecticut high school juniors may no longer have to take a controversial standardized test.
The Senate on Thursday voted 33-3 to relieve 11th-graders from having to take Smarter Balanced Assessment Consortium test. Instead, they'd take a nationally recognized college readiness exam, such as the SAT.
The proposal comes after unionized teachers rallied at the state Capitol, urging lawmakers to reduce the amount of standardized testing in schools, saying students are being overwhelmed.
Senate Majority Leader Bob Duff said the legislation will allow students to "focus on their classes and what really matters for their futures."
About 85 percent of Connecticut students take the SAT. Lawmakers said they hope this bill might inspire the other 15 percent to pursue college.
There are currently about 40,000 11th-grade students in Connecticut.
Copyright 2015 The Associated Press. All rights reserved. This material may not be published, broadcast, rewritten or redistributed.