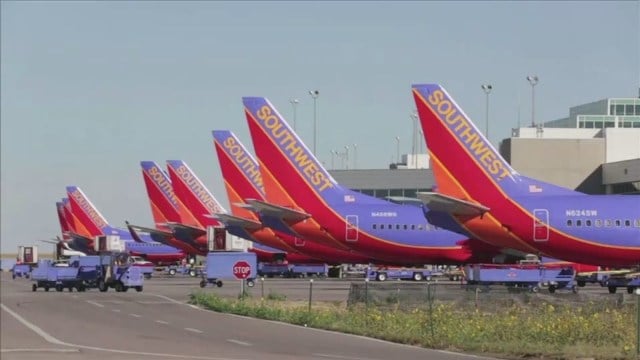 (CNN photo)
(CNN) -
A massive sale caused a massive headache for Southwest Airlines.
The airline launched a three day sale on Tuesday. Some one-way ticket prices were as low as $49.
High demand for the tickets crashed Southwest's website by Wednesday afternoon.
Around 4 p.m., the company tweeted that all hands were on deck to resolve the site issues.
Eight hours later, the site remained down.
A Southwest representative apologized and said customer response exceeded their expectations.
Travelers were encouraged to call the company's 800 number for help.
More details can be found on the airline's website here.
Current travelers were also affected. Some reported that even online check-in for current flights was unavailable.
The sale is supposed to end by midnight on Thursday.
There's no word on if Southwest will extend that deadline to accommodate flyers who were locked out in the site crash.
© 2015 Cable News Network.Turner Broadcasting System, Inc. All Rights Reserved.