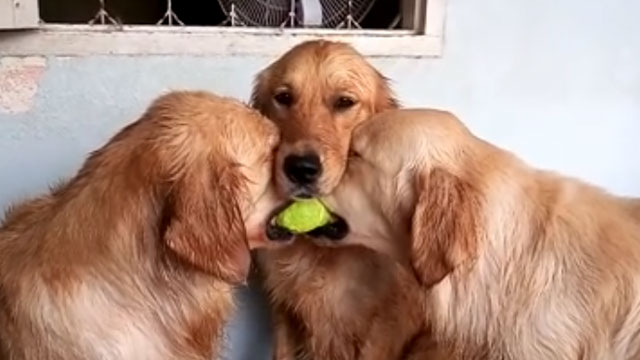 HARTFORD, CT (WFSB) -
A video of three dogs playing was capturing the hearts of people all over the internet on Wednesday.
In the video posted to the Golden Retriever SHARE & CARE Facebook page, two Golden Retrievers are fighting over a tennis ball. Then, a third Golden Retriever comes over and puts his head on the other two animals head.
The post of the Golden Retrievers shared by Evelyn Lou has more than 66,000 likes. The video has been posted everywhere including on BuzzFeed and Headline News.
Copyright 2015 WFSB (Meredith Corporation). All rights reserved.