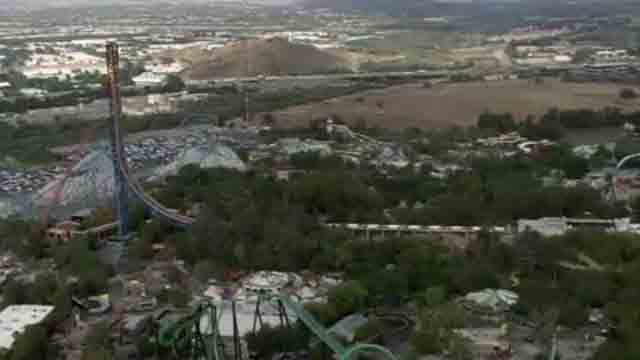 Officials say roller coaster did not cause death of young girl (CNN)
(CNN) -
California officials said a roller coaster did not cause the death of a young girl who was found unconscious at Six Flags recently.
On Tuesday, the Las Angeles County coroner's office ruled 10-year-old Jasmine Martinez died from natural causes.
She passed out on Friday after riding the Magic Mountain Revolution Ride.
The attraction can get up to 55 miles per hour and rides up a 113-foot hill.
The park's website describes it as the first roller coaster to feature a full vertical loop.
According to park officials, Martinez was treated at the scene then airlifted to an area hospital.
She was transferred to another hospital over the weekend and died on Monday.
The ride was temporarily closed after the incident.
© 2015 Cable News Network. Turner Broadcasting System, Inc. All Rights Reserved.