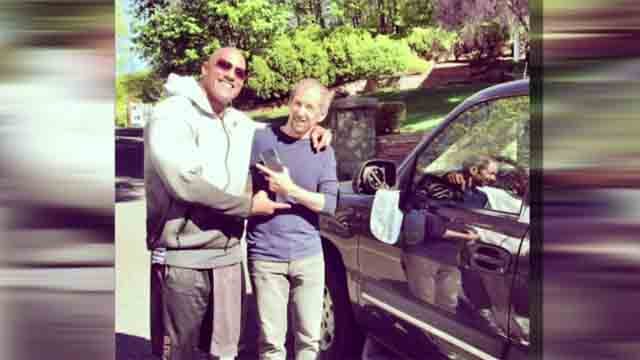 "The Rock" sideswipes Massachusetts man's car (CNN)
(CNN) -
A Massachusetts man made a new friend after a star-studded fender-bender.
The man had a run-in with "The Rock" also known as Dwayne Johnson, and now he has become a viral hit.
Johnson posted the photo on social media after the incident happened in Wakefield, Ma.
Johnson was headed to a movie set when he sideswiped the vehicle, and damaged the side view mirror.
That photo had received 441,000 'Likes' on Instagram at last check.
Johnson and Kevin Hart were filming the movie "Central Intelligence" in the Boston area.
It is due in theaters next June.
© 2015 Cable News Network. Turner Broadcasting System, Inc. All Rights Reserved.