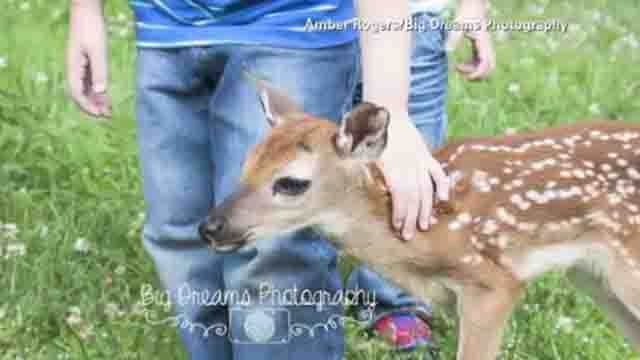 Baby deer photobombs family portraits (CNN)
(CNN) -
A surprise guest photo-bombed a family's picture session recently.
The family was taking some photos in a Tennessee park when a fawn showed up.
The baby did not appear to be scared of the family, who even let them pet him and stood with them as they took their photos.
A park ranger told the family the fawn was only a day or so old.
© 2015 Cable News Network. Turner Broadcasting System, Inc. All Rights Reserved.